SAFELIVERY – Food Delivery and distribution service during and after the COVID-19 Pandemic 
 SAFELIVERY  aims to develop innovative food delivery services and protocols suited to reduce the risk of food surfaces and food packaging materials contamination with COVID-19 virus, and other agents, during preparation and delivery of ready to eat food. The proposal will address a safety gaps identified on the delivery chain of the "ready to eat food"
This project will provide:
enhanced HACCP protocols for potential human factors related risks
a system of univocal anti-tampering seals recognizable through a mobile application
anti-tampering boxes equipped with smart locks which can only be opened by a key code communicated to the final client.
enhanced training package for food handlers and deliverers.
The expected impact is to improve the consumers' confidence on food delivery experience, during and after the COVID-19 crisis, to help the increasing market of public catering and food delivery backend operators on widespread web applications within the COVID -19 emergency.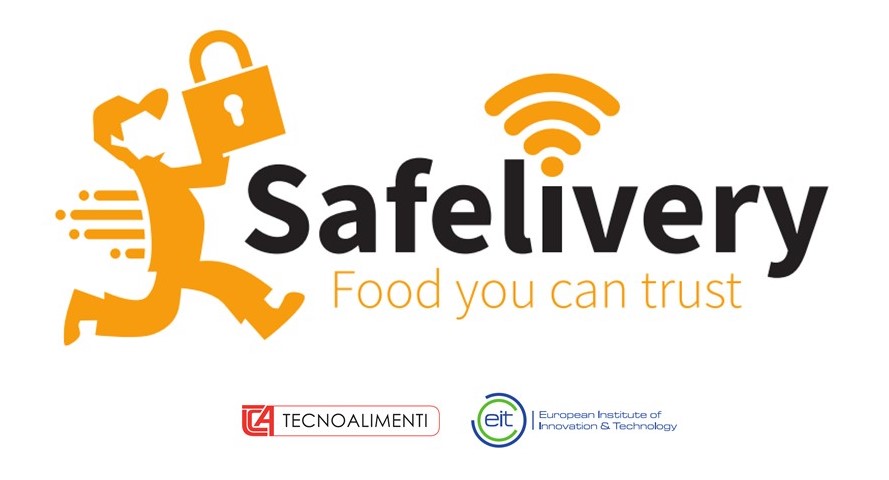 SAFELIVERY project is funded by EIT Food, the innovation community on Food of the European Institute of Innovation and Technology (EIT), a body of the EU, under Horizon2020, the EU Framework Programme for Research and Innovation. As part of the EIT's Crisis Response Initiative, it contributes to the European Union's response to the COVID-19 pandemic.
Durata:  01/06/2020  –  31/12/2020
Partner
Tecnoalimenti SCpA
Università di Bologna
Technological University Dublin
Queen's University Belfast
Aria srl
Contatti: gere@tecnoalimenti.com